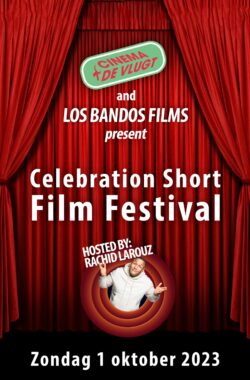 Cinema De Vlugt x Los Bandos: Celebration Short Film Festival – Blok 1
Together with Cinema De Vlugt we host a Celebration Short Film Festival, presented by entertainer and stand-up comedian Rachid Larouz.
9 talented filmmaking voices show their short films, most of which are independently produced and played at many festivals.
At Cinema De Vlugt we celebrate the joy of independent filmmaking and hope to entertain
audiences by creating a community of a variety of voices, originality in storytelling and characters. Celebration Short Film Festival is the second edition and the first hosted at Cinema De Vlugt. Many thanks to founders Bas Broertjes, Aydin Deyzad and Carlo Dias, whose enthusiasm and love for film makes possible for a great afternoon.
We hope you enjoy a great festival!
Angelo Perez Lebbink.
Club Lockdown van Ashar Medina
Ashar Medina is an Amsterdam based writer, producer and director of films and series. His work includes award winning titles such as "Mocro Maffia", "Tom Adelaar" and "Jungle". As an author, Medina released the critically acclaimed graphic novel "De Neukpiet", which is currently in development as a live action feature film. In 2022, Ashar founded production company Saturnino & Kongo, focusing on inclusive genrefilms and series for local and international audiences. 
Burning Rage van Sam Yazdanpanna
Sam Yazdanpanna left his native country at the age of sixteen and arrived in the Netherlands in 1998. Most of his time spent studying at the Gerrit Rietveld Academy in Amsterdam. He was an illegal immigrant, but his stay was legalised by means of a general pardon in 2007. In his work, he researches the transformation of identity. Sam graduated at the Netherlandse film and television academy in 2012. 
Amy & I van Bastiaan Rook
Bastiaan Rook started with being an extra on sets and slowly acting in commercials. He's an autodidact filmmaker. He just started making films with friends and learned by doing. In 2012 he finished his first serious short, which he considers his student graduation film. In 2019 he made his short On Air what he sees as his debut as a director. He just finished Amy & I, which was shot in one long single take. 
Woods van Yordi Werkzam
Yordi Werkzam wants to help unique voices from underrepresented backgrounds to tell their stories and be able to bring fresh Dutch and European perspectives into the international film and TV industry. Born in Amsterdam and growing up in a Surinamese family, Yordi was always surrounded by family and friends with diverse backgrounds. This is still a big part of his life and the work he would like to put out. That is why Yordi loves treating the big city as a character and arena, where unique perspectives and (sub)cultures can flourish. Yordi graduated from International Business studies at Amsterdam University of Applied Sciences. 
Gnomes van Ruwan Heggelman
Ruwan Heggelman is a filmmaker from The Netherlands, graduated from the HKU as a fiction director and screenwriter. He uses multiple genres to tell a story with a lot of curiosity for the dark side of humanity. Currently he is working on multiple projects, one of which is GNOMES, a feature film in collaboration with Sony Entertainment and 21 Laps.
Rachid Larouz was born in Goulmima in Morocco and ended up as a teenager via Leiden in Amsterdam. He appeared as a finalist at the Amsterdams Kleinkunst Festival (2004), in the semifinals at the Leids Cabaret Festival (2005) and on television at 'The Comedy Factory' (2007). Rachid currently plays in various comedy clubs and he tours on schools and institutions to humorously inform young people about the consequences of drug abuse and crime. As an MC, stand-up comedian and presenter, Rachid knows how to host and entertain large crowds. Together with a huge dose of charisma he continuously manages to put a smile on people's faces.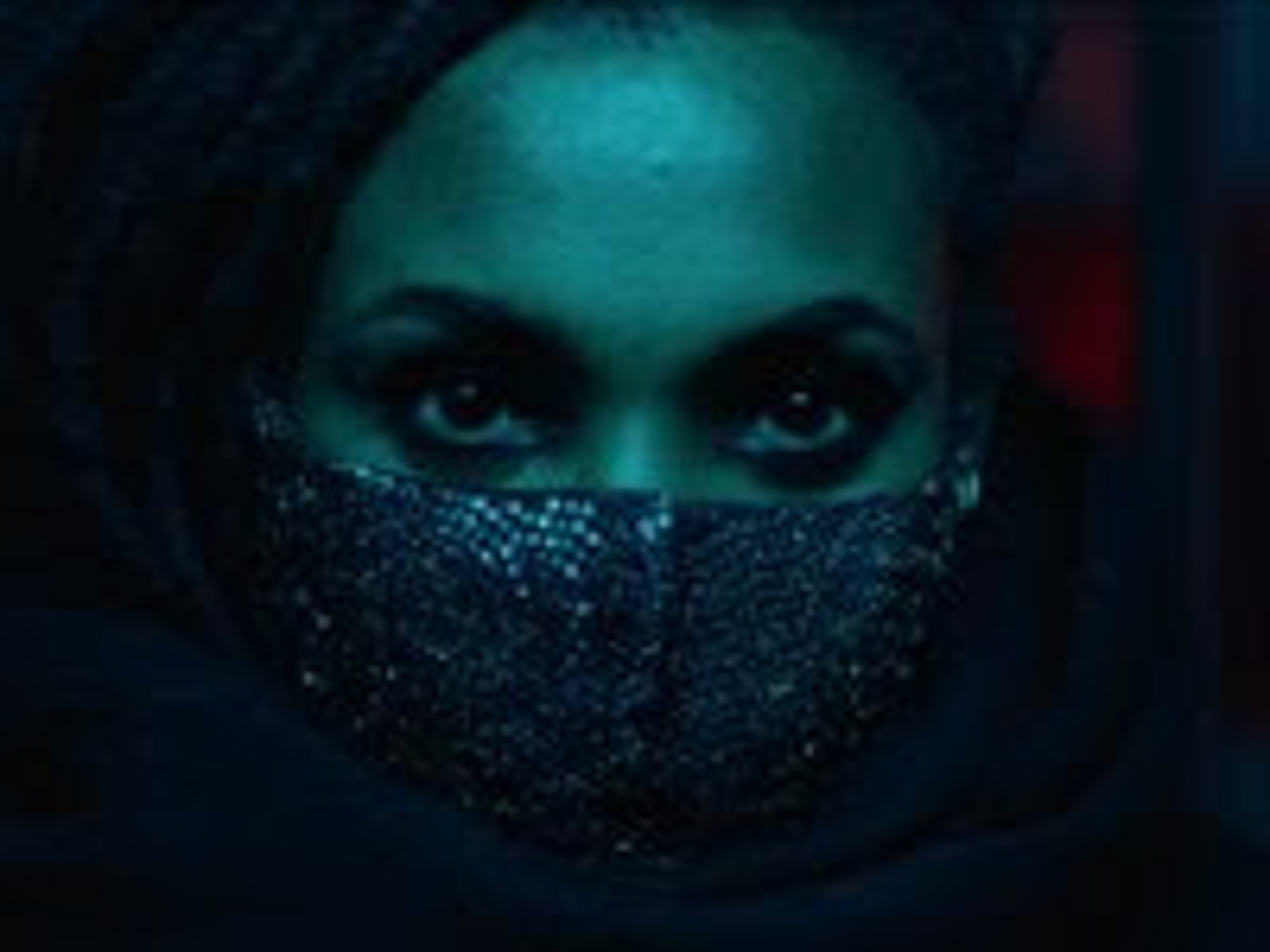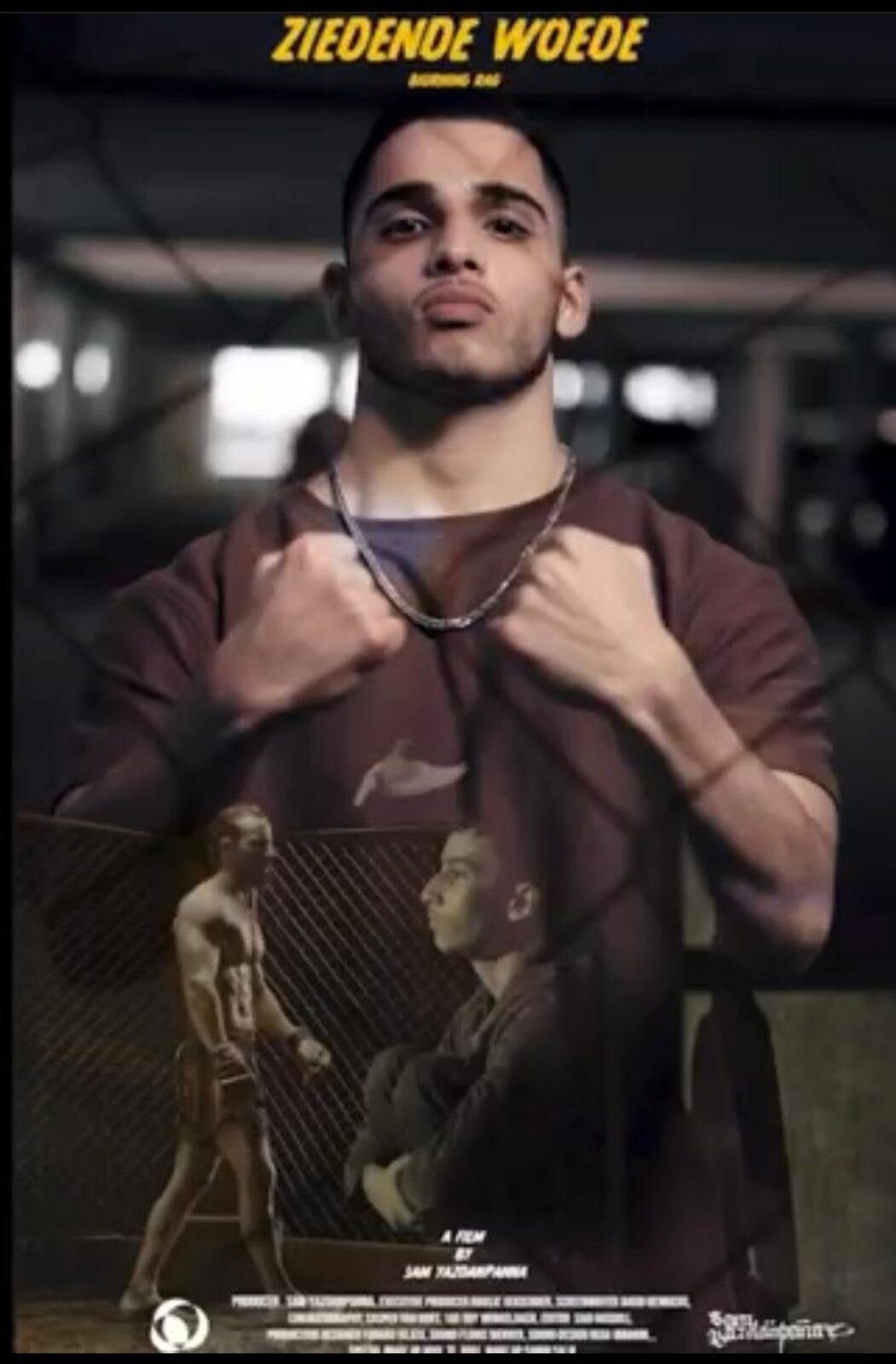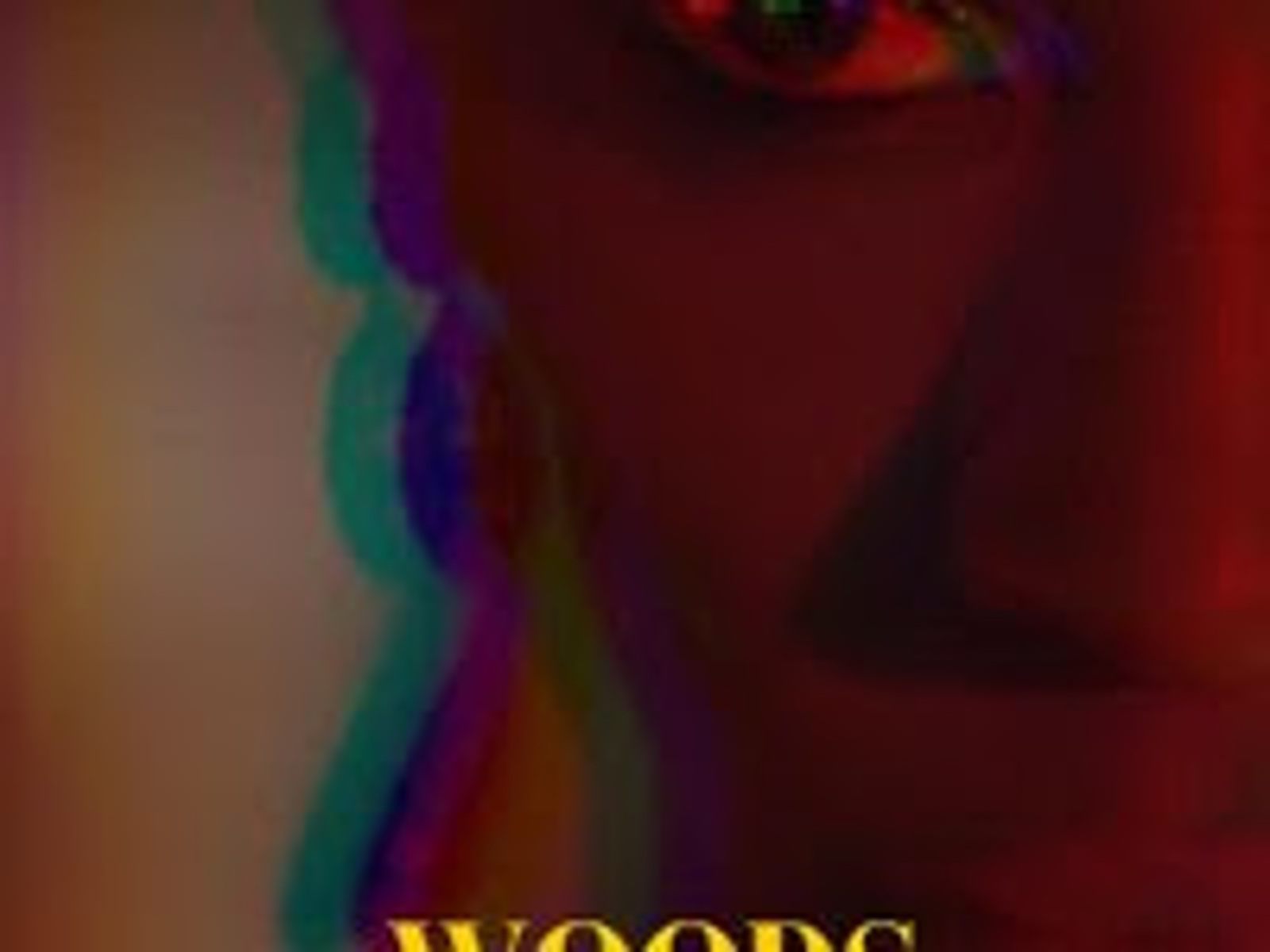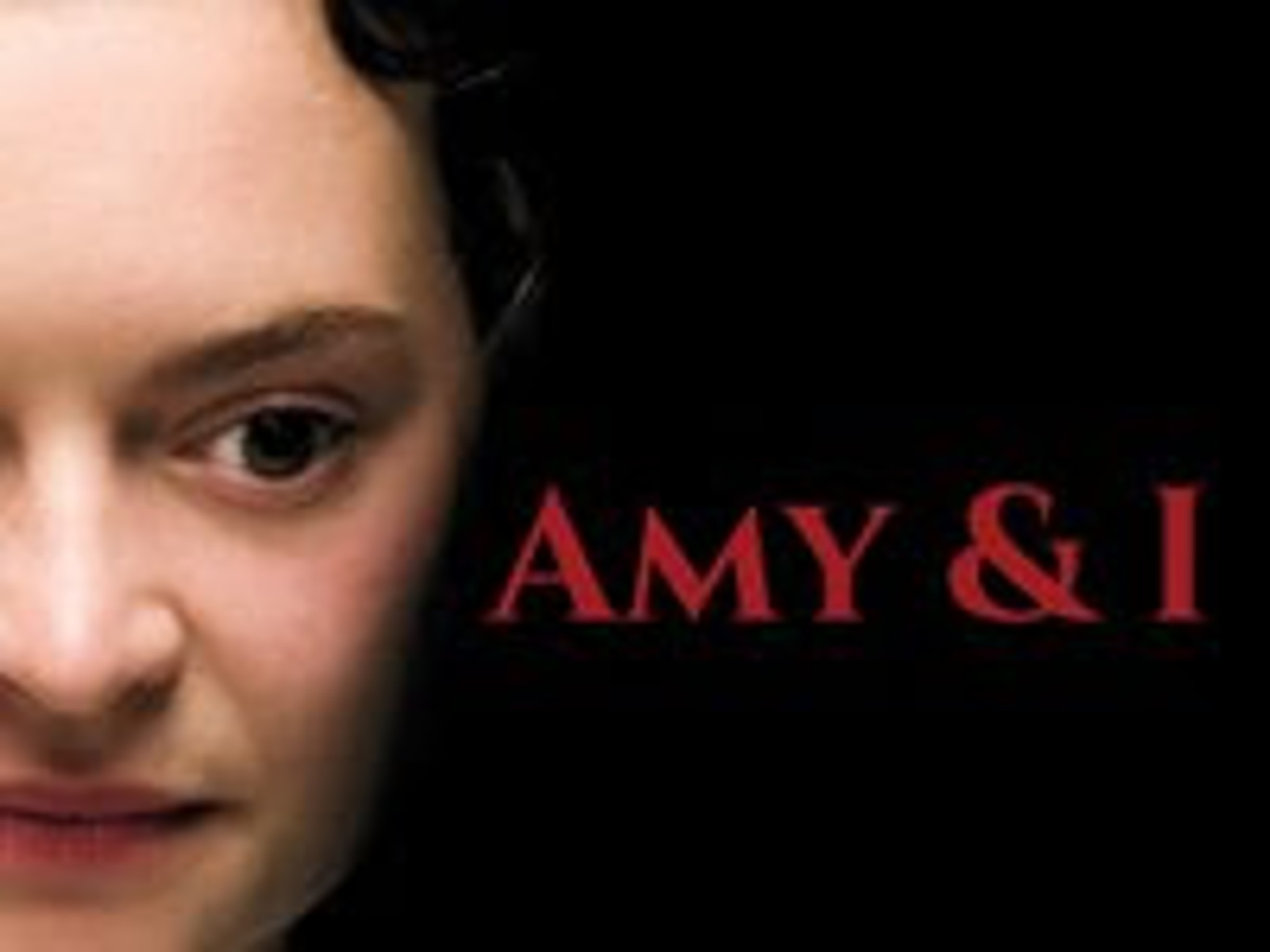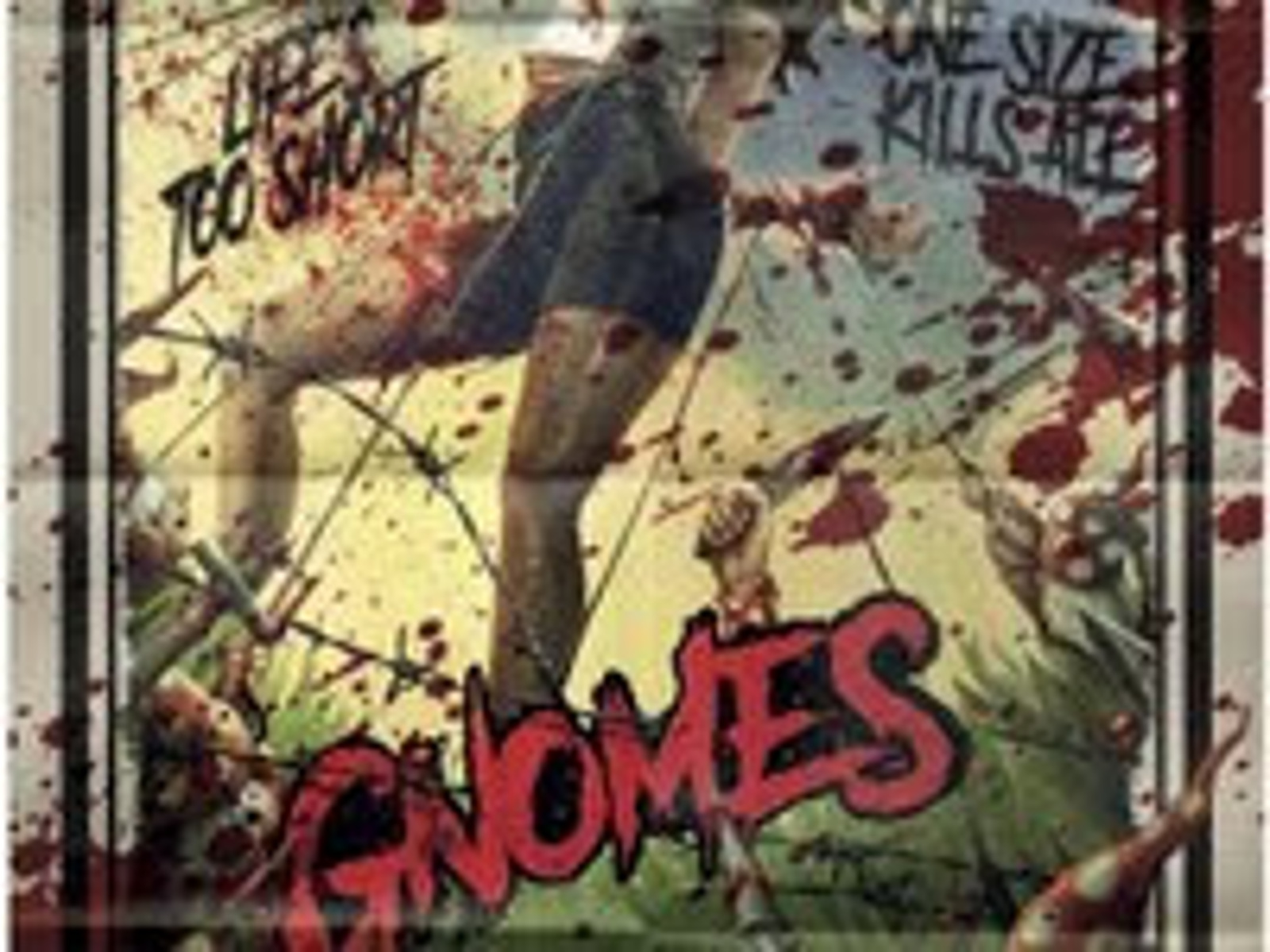 Speeltijden & Tickets
Zon 01-10-2023

15:30

Zaal: Cinema De Vlugt Filmzaal

Tickets