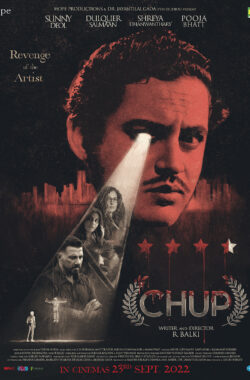 Chup: The Revenge of the Artist
'Chup' is het verhaal van een psychopathische moordenaar die het gemunt heeft op filmcritici. Een reeks bizarre en verontrustende moorden doet de stad Mumbai schudden. Filmcritici worden week na week vermoord bij de release van elke nieuwe film. Arvind Mathur, hoofd van Crime Branch Mumbai, krijgt de opdracht de zaak op te lossen. Met de hulp van Zenobia, een psychologe, probeert hij de geest van de moordenaar te begrijpen om hem in de val te lokken.
Taal: Hindi gesproken, Engels ondertiteld.
Speeltijden & Tickets
Er zijn momenteel geen voorstellingen beschikbaar.